North Palm Beach New Gutter Installation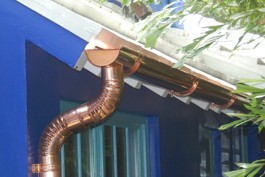 We have a fully equipped seamless gutter machine that is capable of making gutter to any length. We can professionally install new seamless gutter and downspout on your home or business.
Our 20 years Experience with Gutter Installation can give you peace of mind that you are getting great service using quality workmanship.
Why install Rain Gutters?
Drain water away from the foundation
Keep from damaging you fascia or sofit
Preserve your mulch and bedding;

Color Samples